Konami Slot Games
Looking at Konami gaming history, it is clear that the company has prospered and grown to be a booming entity in Japan. Their slot gaming market is broad, with the events categorized according to respective developing platforms.
Many Konami games are entertaining and averagely popular, which does not beat the tastes availed by brands like evolution gaming. Nevertheless, this firm has progressed exceptionally well with their virtual football game PES becoming more popular every day.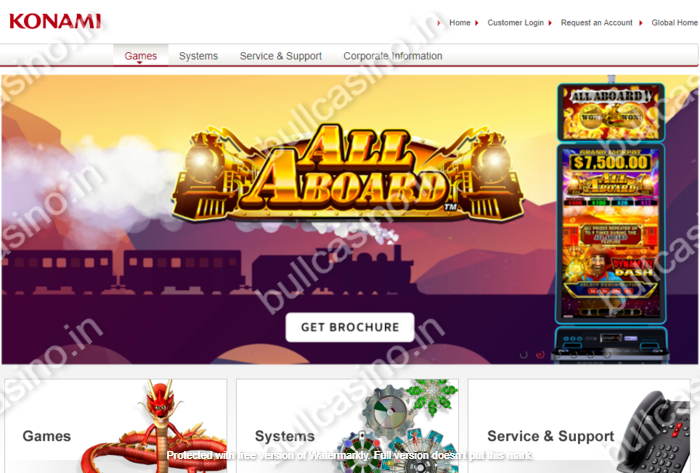 Of course, this company's foundation was geared towards offering gaming solutions, including virtual games, sports betting technologies, and the main product, slots. The following highlight covers all of Konami games in slots categorized based on the platform:
Konami K2V2.0 games;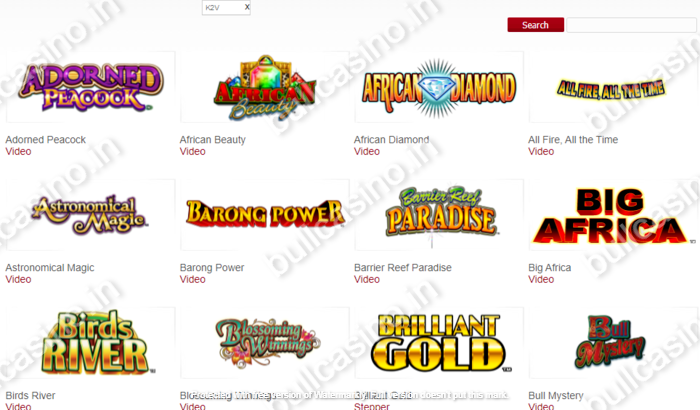 This is an exceptional Konami gaming interface that increases the gamers' and operators' experience. Indeed, the graphics, animations, sound effects, and other functionalities are met with the best qualities.
There is little or no other way to express every Konami game's performance in this grouping. The K2V's associated events include:
China Mystery
China Shores
Chip City
Lion Festival
Mayan Chief
Thalassica
Rawhide
African Diamond
Roman Tribune
Rapa Nui Riches
Legion Warrior, and many more
Most events in this platform are video slots with all magnificent functionalities anyone would have expected from the giant software developer included.
KP3 Konami games list: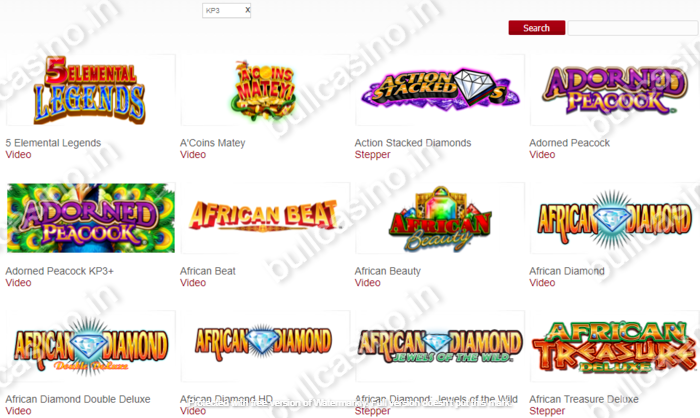 Their KP3 platform deploys unmatchable 3D interfaces, and mind-blowing concepts will certainly keep your customers on the screen. Casinos should consider purchasing events from this platform because; it uses its high CPU power to foster design flexibility.
Real-time 3D effects add a quality touch to their graphics, skill-based games, and sufficient control over the events, among other qualities. Allow your players to game Konami in these KP3 events, among others:
Adorned peacock
African beauty
All Fire, All the Time
Astronomical Magic
Brilliant Gold
Bull Mystery
Dragon Celebration
Exotic Princess
KP3+ Platform:
The technology in this Konami Pc games and mobile events section converts the original KP3 board into a fascinating collection. Their plus aspects result from the enhancement speed, resolution, sound, and unique naming of products.
The responsiveness of games covered within this platform is also improved, and the following events might impress your gamers:
5 Elemental Legends
A'Coins Matey
African Beat
African Beauty
Animals' Gold
Ba Fang Jin Bao: Fortune Totems. This game is linked to progressive systems; thus winner get higher RTP with more time of play
Brilliant Gold
KXP Platform Konami Games: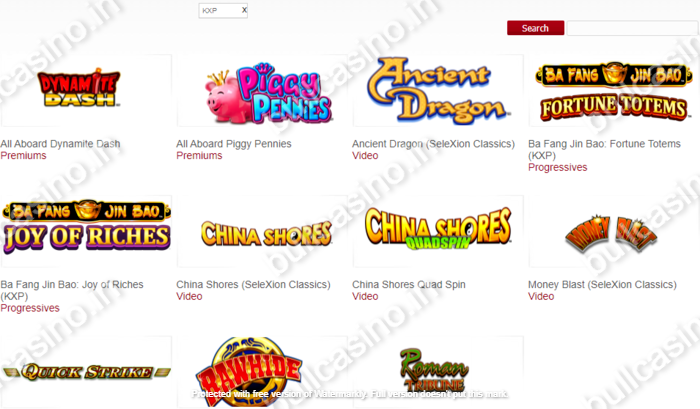 Approximately eleven games are provided in this Konami gaming interface. This technology provides better booting time, quicker reading, and responsiveness of the games in general.
The casual benefits also come in handy because users get improved reliability, cost terms, and usability. The following games are hosted in their original format at Konami gaming Inc.'s KXP section:
All Aboard Dynamite Dash
Piggy Pennies
Ancient Dragon
Ba Fang Jin Bao: Joy of Riches
China Shores quad spin
Ba Fang Jin Bao: Fortune Totems
China Shore (SeleXion Classics)
Roman Tribune
Money Blast
Quick Strike
Rawhide
The above Konami game lists may not include your favorite slot events, but they are just highlights, so not comprehensive. Therefore, it is recommended that you visit their web platform to confirm whether they avail one or more of the games you like.
A Brief History of the Company
It was in the year 1969 when Kagemasa Kozuki founded Konami Holdings Corporation. The business was initially geared towards Jukebox renting and repair before more entities came on board to facilitate the development of other gaming products. Konami Games have mostly involved slot machines over the decades with a slight touch of table games and other events featured.
The Japanese meaning of the name "Konami" is "Brilliant red wave" or merely scarlet/little waves. However, the term isn't coined to represent the "wave," meaning many sources presume. The brand's name is a combination of the first two letters retrieved from their three founders' Sir names; Kagemasa Kozuki, Yoshinobu Nakaba, and Tatsuo Miyasako. After establishing their headquarters in Tokyo, Japan, Konami gaming Inc. opened up to 22 branches in other countries and continents worldwide. Like all other major brands in the casino software business, this company collaborated with other upcoming firms.
The partnerships aimed to increase their resources and assets, acquire new talents, and most importantly, stay in business because the competition was becoming stiffer. One of their historical tactical moves focused more on mobile gaming; a decision arrived at in 2015.
The current, versatile developments influenced the shift in focus in mobile gaming, so it is of significant importance to Konami gaming's future competitiveness. We currently don't have a physical address for Konami in India, but that is a nonissue because their international communication channels guarantee fantastic services.
Unique Features of Konami Games
The number of casino software providers is rising as new and aggressive ones join the industry. Therefore, Konami slots games and their other products wouldn't match the competition if they had no outstanding services. These unique characteristics can also be found in other firms, but Konami capitalizes on their technology prowess to win perfection. Here are some qualities that would be great for professional casinos in the modern markets:
Bankers have control. Customers can adjust the settings of features, appearance, and other game features with guidance from the provider.
The graphics are exceptional
Their thrilling storylines and concept prove the brand's optimal creativity
The cheat codes feature. Punters with these unique codes are guided on how to go past difficult stages of the game
Instant support for general, technical, and professional issues
Based on Konami gaming operations, it is evident that they have diversified their service excellence approaches as portrayed in their customer services, great technological products, and strict policies encouraging responsible gambling.
Popular Slot Products Designed by Konami
From its foundation until 2011, the company would produce an average of 8 or 10 games per year. Considering their more than 30yrs in service, this firm has created many games, and some users may be overwhelmed by the variety.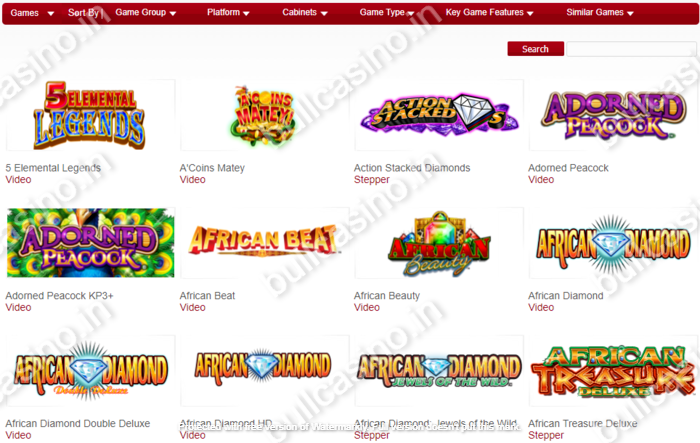 Consequently, we came up with a Konami games list of the best ones. The features considered in making the selection include, but are not limited to, high payouts, use of advanced technology, great graphics, and fantastic game concepts. Below are the topping Konami gaming events:
Ancient Dragon: Players get varying lines with some dens setting 50 and 100 lines, either fixed or standard. This product allows players to win up to 25 free games, making the green Dragon symbols change to Wild Dragons and thus take a Golden color.
Piggy Pennies: Users get up to 5 free games in addition to a one-level progressive, which has four jackpots attached.
China Shows: Free games are 15 on each active pay lines in this product, and they pay a double as they are always on Max lines
Other impressive Konami slots games include:
Dynamite Dash
African Diamond
Roman Tribune, and
Aztec Kingdom
Free to Play Konami Slot Machine Games
In addition to investing in this provider's events, your visitors will enjoy Konami games free. This is essential for player retention as they perceive it as a sign of fairness because the casino gives them a learning opportunity.
We won't need to list the Konami games in the practice-play category because they have real money and a free version within the same interface.
▷ Where are Konami based?
The parent company is now a Holding Corporation made up of several brands, and its main headquarters are in Tokyo, Japan. They also have subsidiary offices in other locations such as; Nevada in the US for America, Europe, and Korea in Asia.
▷ What products do they create?
They produce; anime products, slot machines, video games, gaming consoles, etc.
▷ How long have they been making video slots for?
It is over 40 years now because their first video slot event was launched in 1978
▷ Who founded the company?
▷ What are some of their most popular slots?
The popular and common event is the China Shore slot